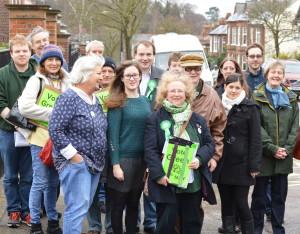 Currently the Green Party has ten councillors on Norwich City Council and four councillors on Norfolk County Council. In 2016, we gained c. 21% of the popular vote across Norwich.
To read more about the Green Party's policies, please click here. To find out more about what we are doing across Norfolk and the east, please visit the Eastern Green Party website.
To view my page on the Norwich Green Party website, please click here.
Watch the Green Party's 2016 Election Broadcast.
If you are interested in joining the Green Party, please follow this link, or to get more involved, please click here.