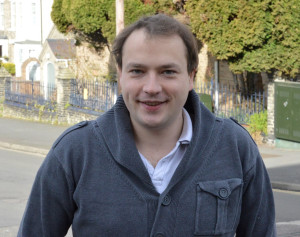 I am currently  the Lord Mayor of Norwich which is largely a ceremonial position, but does allow me to meet the various community and charity groups that work so hard to help the most vulnerable in our society.
I am also a local councillor in Norwich, representing Mancroft ward, which covers most of the city centre. Between 2016 and 2018 I was the leader of one of the largest group of Green councillors in the UK.
I have lived in Norwich since 1994 and feel I know what the priorities should be for the local administration and will campaign accordingly. Since being elected as a councillor for Mancroft ward in 2015, I have been involved with preparing the Green Party's response to the Norwich City Council budget, where we sought to mitigate cuts to local budgets by implementing such measures as a licensing levy for venues that sell alcohol late at night.
I will continue to outline a strong anti-austerity message to the people of Norwich, including looking to increase tax revenue to ensure fewer local council cuts.
In 2016, I stood as the Green Party's candidate for the role of Police & Crime Commissioner in Norfolk where I campaigned to tackle issues such as anti-social behaviour in the city, particularly along Prince of Wales Road. I have continued to press for these important issues to be addressed.
For updates on my current work, please click here. Similarly, if you wish to speak to me about an issue, please get in touch.