Norwich is a beautiful medieval city and I am proud to live here, but there are a number of issues that I would like to see improved.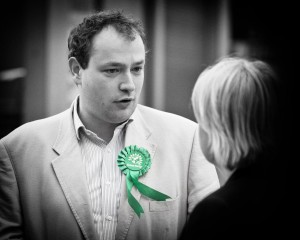 Too many children are living in poverty; too few people are earning the living wage; urban transport is too expensive; air pollution is too high and education outcomes across the county could be improved. In order to deal with these issues, I propose to:
1. Campaign to ensure that all businesses in Norwich pay the real living wage to all employees regardless of age.
2. Promote the establishment of high tech sustainable businesses in the city, particularly those which focus on the renewable energy sector.
3. Support small and medium sized local enterprises, especially start-ups, in the city.
4. Call for the re-regulation of the buses to ensure that they go where there is demand rather than where companies can make the most profit.
5. Press for the renationalisation of the railways and the improvement of the existing network, in particular the key Norwich to London line.
6. Ensure that cycling and pedestrian groups are properly consulted before schemes to improve urban transport are approved.
7. Accelerate the replacement of key polluting vehicles, especially buses.
8. Promote cycling and walking education programmes.
9. Oppose the creation of new 'academy' schools or grammar schools across Norfolk.
10. Tackle anti-social behaviour (ASB), notably fly-tipping by reintroducing amnesties across the city for the disposal of white goods and other large household items.
11. Push for Norwich to become the UK's first single-use plastic free city.
12. Campaign to reverse the savage cuts to local government spending imposed by Westminster and, wherever possible, protect the most vulnerable in our communities from such ill thought-out measures as the 'bedroom tax'.