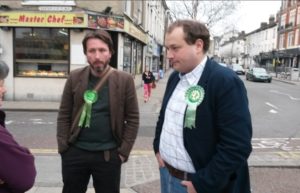 The Green Party's Police and Crime Commissioner candidate, Martin Schmierer, has called on local councils to introduce a "Late Night Levy" across Norfolk.
It has been estimated that £100,000s could be raised in this way, which would be split between the Norfolk Constabulary and the local councils.
70% would go to pay the police who have to put on additional patrol in areas such as Prince of Wales Road in Norwich.
It is also hoped that this will curb the problems associated with late night drinking on the streets in Norfolk's towns and cities.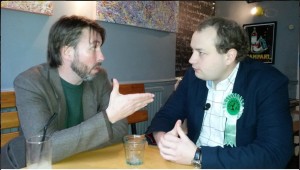 The levy was made possible through the 2011 Police Reform and Social Responsibility Bill which could see licensing authorities charge from £300 to £4,400 depending on the premises.
Green Party councillor, Ben Price, whose area covers Prince of Wales Road and who is vice chair of the licensing committee on Norwich City Council said:
"A lot of late-night activity affects the ward I represent. It's something that Norwich City Council has considered in the past, but it's dependent on the police and crime commissioner backing the proposal."
Martin Schmierer, the Green Party's Police and Crime Commissioner candidate said:
"I fully support the introduction of this levy. I think this measure is very fair and ensures that those businesses which benefit from the late night economy zone pay a relatively modest annual fee to ensure that this part of Norwich becomes safer and cleaner."
He continued:
"It will also help ensure that the police can deploy more resources here and the local council can put on extra street cleaning so that the impact of this area on local residents is mitigated."