Green Party Police and Crime Commissioner candidate, Martin Schmierer, says that if elected on May 5th, he will do whatever he can to help rough sleepers, at a time when several councils have investigated plans to fine them for "antisocial activity".
Across Norfolk the number of homeless has increased drastically over the last couple of years, with the number in King's Lynn and West Norfolk almost doubling in 2015. [1] This followed a similar rise in Norwich. [2]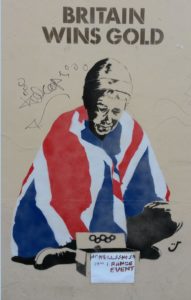 Rough sleeping has almost doubled across England over the last six years, with an increase of 30% last year alone. [3]
Although the number remains small, it has meant that some councils in other areas of the UK have investigated using "public space protection orders" (PSPO), which allows them to ban or regulate any activity in certain public spaces that is classed as "likely to have a detrimental effect on the quality of life of those in the locality". [4]
Last year Hackney Borough Council was criticised for threatening to issue anyone falling foul of such an order with a £100 on-the-spot penalty or a fine of up to £1,000, and a criminal record. [5]
Martin Schmierer said:
"Remedying the growing problem of homelessness in Norfolk will not be achieved by implementing the kind of policies discussed els
ewhere, such as fining those sleeping rough on the streets.

"If elected, I would like to the see the police working more closely with local authorities and charities to ensure that we reverse the growing trend of homelessness in the county and help those most in need of support."
ENDS
Notes
[1] http://www.klfm967.co.uk/news/klfm-news/1898495/number-of-rough-sleepers-in-west-norfolk-has-almost-doubled/
[2] http://www.edp24.co.uk/news/number_of_rough_sleepers_in_norwich_has_doubled_1_4113133
[3] http://www.theguardian.com/society/2016/feb/25/homeless-number-people-sleeping-rough-england-rises-almost-a-third-in-a-year
[4] http://www.theguardian.com/housing-network/2015/jun/03/councils-help-rough-sleepers-not-fine-them-hackney
[5] http://www.mirror.co.uk/news/uk-news/council-threatening-homeless-1000-fines-5824287
For more information
Please contact: Martin Schmierer (martin.schmierer@eastern.greenparty.org.uk)