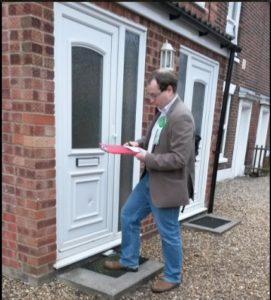 I am very concerned that turnout will not be much higher than last time and I think much of the blame for this must go to the government who introduced this extra layer of bureaucracy. In my experience on the doorstep, There is simply no public appetite for making policing party-political in this way. Residents want the police force to be accountable, not partisan.
After speaking with many residents about this, most people do not know what this role entails. Even though the Electoral Commission, in its report on the elections, stated that the low turnout was "a concern for anyone who cares about democracy", the lessons do not seem to have been learnt.
The Parliamentary Home Affairs committee, in their report on 2012 elections, found that "the lack of a freepost mailing for candidates" was a major cause of low turnout. I am therefore astonished that the government has not been willing to let people know what their Police and Crime Commissioners are campaigning for, by providing the candidates with an individual freepost leaflet, even though they are willing to give Norfolk's PCC a salary of approximately £70,000 and candidates must find £5,000 just to stand.