Earlier this week I was at the manifesto launch of the Green Party. I was proud to be able to contribute to the drafting of this document.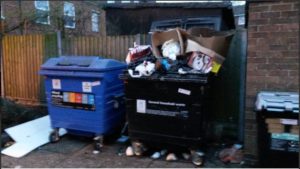 Helping small businesses and tackling rogue landlords were two of the pledges made by the Green Party in Norwich in its manifesto for this year's local elections. By offering the use of shops and office space at a greatly subsidised rate, the Greens want to encourage new businesses to start up in the city.
If elected to take control of City Hall, the Green Party would aim to limit the number of houses rented out by the room in certain parts of Norwich, seeking to preserve stable communities and to help prevent the exploitation of people who need to rent a home.
One the of the other key proposals that the Green Party suggested was more amnesties on flytipping. Currently it is one of the biggest issues that comes up on the doorstep for Green Party councillors, such as myself.
I would like to see regular "amnesties" and the venues, dates and times of these advertised at which local residents can dispose of their waste locally. The local council could then pick up and dispose/recycle of this efficiently. At the moment it is done on an ad-hoc basis and the costs are
considerable – something which Norwich City Council can scarcely afford given the size of the funding cuts from Westminster.
Similarly I have been asking council officers to provide smaller wheelie bins in communal areas as elderly residents and the disabled sometimes have difficulties lifting the heavy lids of the larger bins.