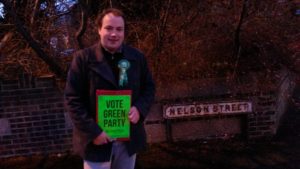 Green Party PCC candidate has indicated that he will prioritise dealing with large criminal gangs that supply drugs rather than focusing on low level users of class-C drugs if he wins the Police and Crime Commissioner election on May 5th.
His statement follows a recent survey, which showed that there was considerable support for legalising the sale of cannabis through licensed shops. In the poll of 2,000 adults, conducted by ORB for The Independent, some 47% of people backed the idea, while 39% opposed it, with the other 14% saying they "don't knows".
These figures follow a petition calling for a change in the law in the UK, which last year gathered 220,000 signatures.
An increasing number of countries and US states have relaxed laws on possession and purchasing of cannabis for personal use, although the British government remains opposed to any such changes in the UK.
In the Netherlands, for instance, cannabis products are only sold in "coffee shops" and possession of up to 5 grams for personal use is permitted.
In 2012 residents in the US state of Colorado voted to legalize marijuana in 2012 and the first retail marijuana stores opened in 2014. According to a report by Drug Policy Alliance, in the first year, the state saw a decrease in crime rates and traffic fatalities and an increase in tax revenue, economic output, and jobs.
Cllr Schmierer said: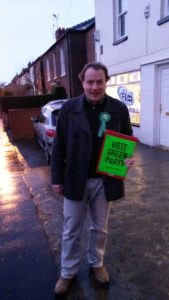 "It is clear that the so-called war of drugs isn't working and although Police and Crime Commissioners cannot change the law, they can set local priorities. Dealing with drug related crime is a major issue for me as a councillor, but following drastic cuts to police budgets by the national government, we will need to think and act smart to keep residents safe.

"I feel that in Norfolk, we need to focus resources on tackling the criminal gangs who smuggle class A drugs and other narcotics, rather than on individual users of class C drugs or marijuana."
He continued:
"There are also other pressing matters, such as tackling anti social behaviour and rural crime which is often under reported in the county, but deserve far more attention than low level, end users of marijuana and class C drugs."