Not really to do with policing, crime or justice, but still an important issue:
My reaction to the decision of some local councils to charge runners in parks…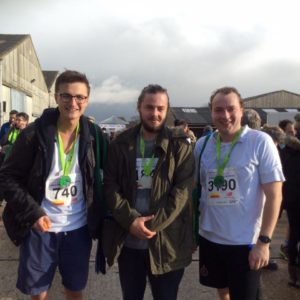 "I was appalled at the suggestion that local authorities might charge runners for using paths in parks for their runs. This activity is good for public health and should be encouraged by councils, rather than hindered, even though local authorities are struggling financially, given the scale of the spending cuts implemented by the national government.
"Instead, we in the Green Party would like local authorities to work together to raise money more effectively, by introducing such measures as a "city tax" or "visitor levy" on hotel stays. This is prevalent across much of Europe and Edinburgh Council has estimated that it will raise £15m by implementing this scheme. I suggest this would be a far more sensible initiative than charging runners in our parks.
"Furthermore, extra money could and should be raised by introducing a "late night levy" on shops, bars and clubs that stay open late into the night and cost councils and society far more than the ground maintenance needed to maintain local parks and recreation areas.
Notes: